Ms. Death Awaits
Gameplay:

Time's up! Ms. Death has come to take you to Cat Heaven. Which should be good, right? Wait, not yet!
Try to escape her for as long as you can through our infinitely generated city.
Controls:

W, A, S, D / Arrow Keys: Move
Q: Use Item
Screenshots: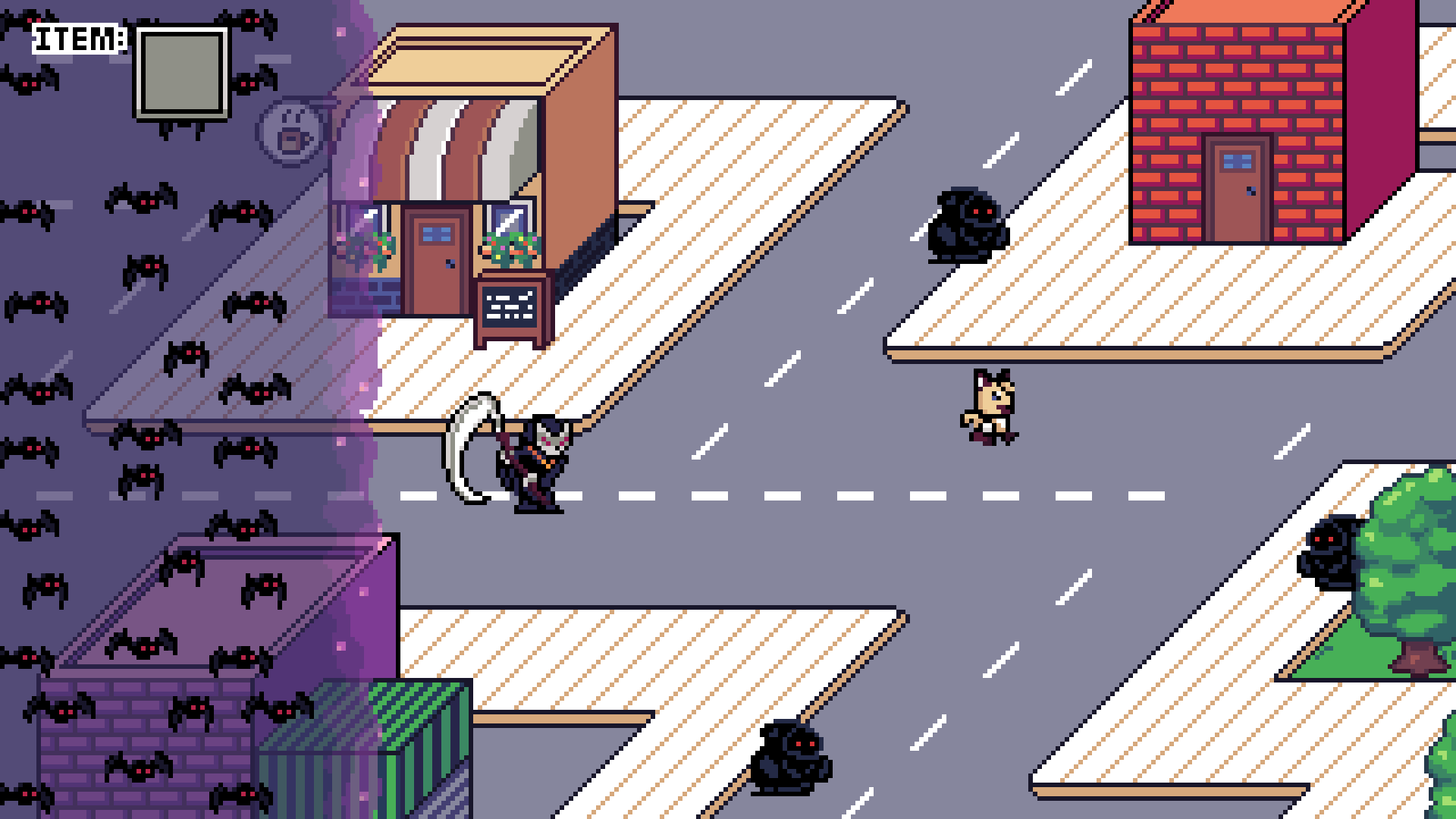 Credits:
Developed by Tarcísio Costa, Edimilson Ribeiro da Rocha Júnior and Moisés Santana dos Reis Júnior
Audio by Joshua McLean (https://mrjoshuamclean.com/)

Ludum Dare Testers:
Please note that the original build is the file named ldjam-50.zip. We had to fix an issue (post deadline) with audio not loading across scenes.